This weekend I'm playing Metroid Dread.
Still early days, but so far it's great.
🎮
Getting ready for the 🍏 event.
Anyone interested in an invite to Literal?
I have one left to share.
Today is new Iron Maiden album release day.
Congratulations, let the celebration begin! 🤘
And new betas. Must be getting close now.
Got my second dose of the vaccine yesterday. Feel like shit today.
Feels like a book reading day. 📚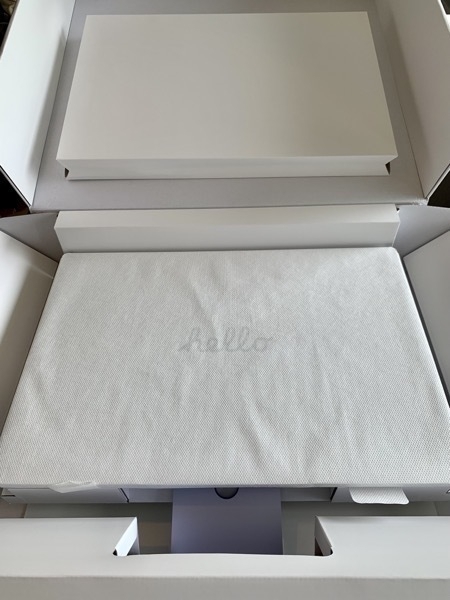 This summer I got a purple M1 iMac.
I've now been using this for around a month and I simply love this machine.
We have several M1 machines in the house already, so I knew how good they were. And frankly the internet is filled with people talking about their M1 iMacs. But it seems that I had missed having a "good" desktop machine more than I knew.
The fact that I have to decide to go into the office to use it, instead of just picking up one of the many mobile devices around the house, makes it a conscious choice. And new habits have started to form around using it.
I finished watching See.
This was a show that I abandoned after two episodes when it was first released. In the meantime many people have said they've liked the show. So I started watching it again.
And I found myself wanting to know more. Season 2 starts Friday.
📺
Finished reading: Auberon by James S. A. Corey 📚
Another great short story in the Expanse universe. Looking forward to Leviathan Falls, the final book in the series in November.
I found a package from my dad today. He gave this to me last year and asked me to keep it safe.
I had forgotten all about it really. Inside was a hard drive with a note; "You might like the photos."
It was 17000 family photos he had scanned. 🤯
I've watched for hours now.
I'm not sure how many years I've been listening to Core Intuition, but I do remember when they where in the low two digits. So it's been a while.
And for as many years, I've been thinking I don't need Mars Edit. I don't do much blogging, I do most of my writing in iA Writer, so why would I need it?
So yesterday I downloaded Mars Edit and I could see myself using this.
So I got this game earlier this week. Apparently if you have a PS5 you need it. 🎮
So I installed iOS 15 today.
On my main phone. 🤔
Taking a break from listening to the new Iron Maiden song on repeat to listen more to Space Chaser - Give Us Life.
If you like old early 80s Trash metal like Exodus and Slayer give this a listen. 🤘
What you don't want to hear when your new purple iMac is supposed to be delivered the same day:
Shipment delayed in transit Recovery actions underway
Almost 40 years ago my dad put on Iron Maiden and said "I think you'll like this".
He was right.
Me and my dad always talked music. Always. If I discovered a new band, song or album I would message him about it, if I thought he'd like it.
My dad passed away earlier this year. But I still pick up my phone to call or message him when I hear something new and cool. Every time!
And then I remember.
I know this will change. But not discussing a new Maiden album with him will be strange.
FUCK CANCER!
So this happened…
🖥✈️🥳